WE CREATE AND SUSTAIN A HEALTHY AND BEAUTIFUL WORLD…
WE CREATE AND SUSTAIN A HEALTHY AND BEAUTIFUL WORLD…
Capitalizing on a successful history that extends back to 1991; motivated by our passion for beauty, wellness and personal care and always inspired to keep working towards enriching the Beauty industry with premium products, technologies, and education; District leads the industry advancement in Kuwait. We provide admirers and professionals of the beauty Industry with the latest and most sophisticated brands, beauty products, equipment, furniture, education and training. We offer comprehensive solutions from inception to opening and beyond to full operations consultation with limitless expertise in designing, furnishing and equipping Salons, Spas and Beauty Clinics, Medical clinics and more. With a wide variety of high quality international beauty brands that meet the needs of industry professionals; we fulfill our promise with a state of art after-sales services in terms of customers' support, education, maintenance and friendly communication.
We bring together world class partners and our group of companies to avail best-in-class brands, products and services to Health and Beauty Professionals and Consumers. We believe in the value of education, the power of demonstrating expertise, and the uniqueness of adding value to our partners, employees, and clients.
We create and promote a healthy and beautiful world by leveraging the collective power of our companies and our impeccable reputation in the industry. We focus on building healthy and collaborative partnerships that thrive on the strengths of all parties.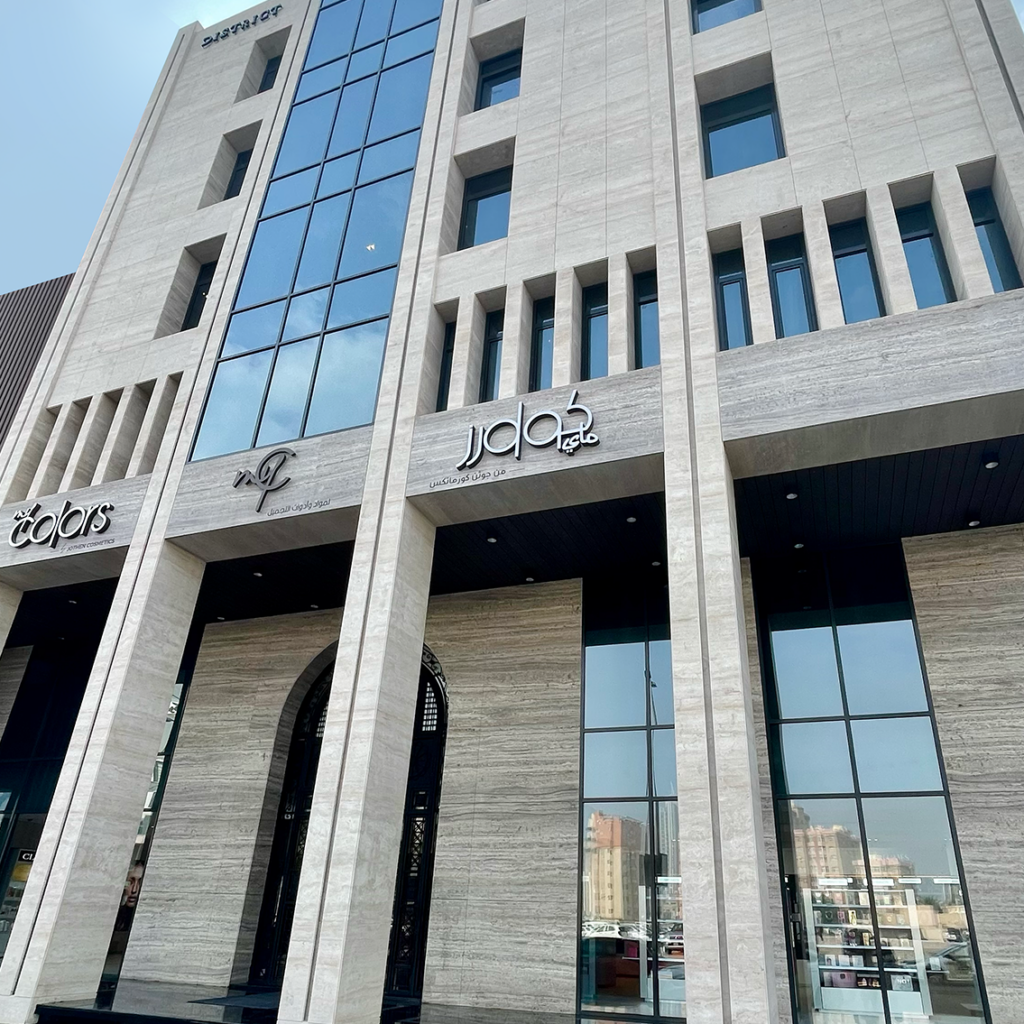 Having built the renowned District General Trading & Contracting Co. from the ground up, Abdul Majid has been exposed to all the elements a company requires to succeed. After 28 years of injecting his creativity, determination and hard work into Al Jothen, he summoned the founding of District, as the parent company, to best enable the next phase of growth. Abdul Majid seeks partnerships with companies from around the world who share District's vision; to harmonize the future expectation of the GCC market. I strongly believe in people; the creative successful element who adapt to work environments. They are the real asset of our business. "A lot of leveling up is still awaiting; tirelessly I will put all the required efforts in that direction"

Abdul Majid Madi
CEO
Coming from a vast retail background fused with B2B and medical ventures for the past 15 years, Hazem believes in the importance of meaningful communication as the key to long-term success. We are an industry leader because of our deep understanding of the end consumer behavior and our genuine efforts to transform the way consumers feel about themselves. Hazem nurtures an internal culture that allows people to believe in themselves, as it drives outcomes. He also supports the company vision by breaking the big dreams into small executional steps to reach outstanding results. "A lot of leveling up is still awaiting; tirelessly I will put all the required efforts in that direction"


Hazem Hasna
General Manager